Am I ready for this course?
If you are motivated for this course, if you want to take the course, if you think it's going to be interesting, then you are indeed ready! The only thing that really matters is your level of motivation. If you want to learn you will, and if you don't you won't. That's the result of a large study conducted by the National Science Foundation and the University of California, in which I participated.
I'll teach the courses in a way that we start from the beginning, with a fresh perspective, so that you'll get something positive out of the course whether or not it's your first time with this topic. I'll also provide lots of insights, real-world applications, funny stories and usually cool graphics to keep your motivation level high as you move through the course. That being said, please do respect the prerequisites listed at the top of each course description because some of the courses do run in series.
Do I need to memorize lots of science jargon to succeed in science?
Absolutely not. All my courses focus on teaching you science concepts and principles, by relating them to things that you already know. You will learn quickly, and you'll find that your vocabulary will expand naturally as your mental connections increase, without intentionally spending time on memorizing things. I personally don't see a whole lot of value in memorizing.
How do you help families, groups, and schools?
I always offer big discounts in packages to families, groups and schools looking to purchase courses for multiple learners. Please contact us using the contact form below or at info@learnwithdrscott.com we so can figure out what's best for your situation.
Are my math skills good enough for this course?
My goal is to take as much of the math as possible out of science, so you can focus on learning and not just solving math problems. I find that about half of learners don't have strong enough math skills for traditional science courses. The other half, with strong math skills, tend to be able to get the "right answer" for scientific math problems, which detracts from understanding the concepts and principles.
Generally speaking, if you can do addition and subtraction numbers up to a hundred and multiplication and division numbers up to about 10 you'll be fine. I'll introduce any more advanced math, step by step, and keep it really simple so that you can follow.
I often get comments from parents thanking me "taking the math out of algebra" so that their kids can actually learn this seemingly complex topic. So if you want to learn about science without ever being forced to do long division, this is the right place for you;)
Will your classes give me "credits?"
Longer courses such as Immersive Chemistry and Algebra are taught with my fun and unique approach, yet they do cover nearly all of the standard topics as listed in educational standards of various states, etc. While it's not possible for me to keep track of all of the individual educational standards around the world, I am certainly happy to help you determine if my course meets some particular local standard so you can obtain credit. In layman's terms, there is usually a form that you need to find, and I'm happy to fill it out, sign it, scan it and return it to the proper person.
Are we going to do laboratory experiments in Immersive Chemistry?
In the Introduction course, you'll slowly graduate from learning to talk, think and write like a scientist to conducting your first experiment. The next course, first semester, you'll learn how to design for a simple experiment and take scientific observations. You'll also gain considerable theoretical knowledge over these two courses. In the second semester course, there is a science demonstration or experiment in nearly every lesson. I've crafted these labs with simple kitchen ingredients and equipment, so that you can repeat the experiments at home safely. There won't be any exotic chemicals or fancy lab equipment. There will always be videos of me performing the experiments, so you don't need to repeat them at home unless you want to.
Experiments are simple and demonstrate clear scientific principles that you can think about, analyze and draw conclusions. I don't believe in "fancy" experiments that use chemicals you can barely pronounce, expensive equipment you can't buy, and have so many scientific principles involved that it's difficult to understand what's happening. While such experiments might provide a high wow factor, you'd need to already have a PhD in chemistry to really understand what's going on.
Do you provide one-on-one help?
Absolutely! I do private, one-on-one sessions at an hourly rate. I can help you master the material, resolve any questions and prepare for exams, including standardized exams like the SAT II or AP chemistry. Please contact us for more information using the contact form below or at info@learnwithdrscott.com.
What age or grade level are the courses for?
I don't believe in making science harder just for the sake of making it harder. If you have the motivation to learn about science, you will surely get something positive out of the courses. I've had great feedback from high school students looking to get an A in a course they are taking, homeschoolers in need of a comprehensive science program, gifted young learners, college students that need to catch up on what they "should" already know, and adults, including many parents of the above. I teach the courses based on analogies and context, meaning that you will learn science by relating it to everyday concepts that you already know. The courses are extremely approachable for those new to science, and at the same time provide a deeper level of understanding for those already having some science background. I do provide suggested minimum age for each class that you can read in the course description. Please do contact us using the form below or at info@learnwithdrscott.com  if you want to find out whether a course is appropriate for you.
How do I sign up?
We have a $1 trial for the first week of membership.
The blue button is the easiest way to sign up for instant, unlimited access to all courses on the website for a low monthly fee of $34.99 per month.  You'll get full access to everything, including new materials, which are being added constantly. Click to enter your info, review, and securely set up a recurring credit card payment through Stripe for $34.99 on about this date of the month. Cancel any time.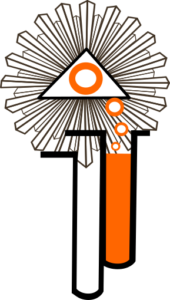 Alternatively, you can purchase instant, lifetime access for any single course from the course descriptions linked in the Course List. This is the Single Course Lifetime Access button on the course pages, which won't make any recurring charges. There is no shopping cart, so for multiple lifetime access purchases you must make multiple, individual transactions. Beside the Single Course Lifetime Access buttons in the course pages, the Get All The Courses button is the same great deal for the $34.99 per month unlimited access as above.
For either option, we will never store any of your personal information. At your choice, you may save your credit card information on the secure Stripe server for future use.
If you don't want to pay by credit card, please contact us so we can set up a PayPal or Venmo transaction. I'll give you a code to unlock course or unlimited access, usually within one business day.