Join us Live for a Zoom video chat class. Bring your samples (gems, ores, minerals, etc)!
Date: Thursdays April 30 to May 7, 2020
Time: 1-2 PM PST (Pacific)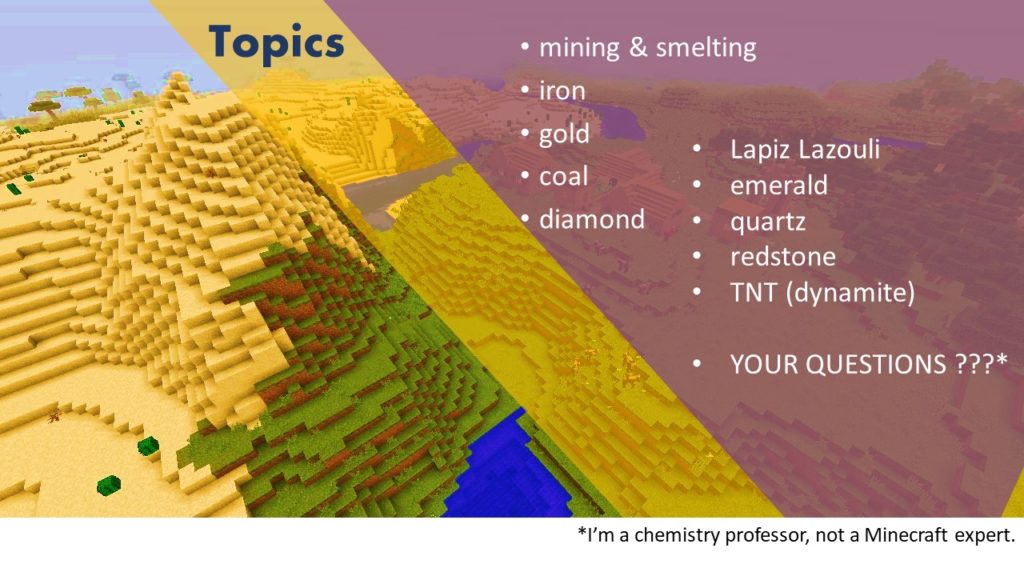 Ores are raw materials that are important both in Minecraft and the real world. Learn about the chemistry of the Minecraft ores from a chemistry professor. We will have a fun discussion about how these materials are used in the real world vs. in Minecraft. No Minecraft experience is necessary, however Minecrafters are highly welcome;) Learners will conduct research between lessons to find several real-world uses of their favorite ores.
Unlimited Access: Live Learning + Video Courses
MEMBER PRICING
Get "free" and unlimited access to all the courses, including live, group (Zoom) LIVE LEARNING lessons, for one low monthly membership payment of $19.99 per family.
Learn About Raw Materials & Goods Production