Scott Beaver, Ph.D., or "Dr Scott," has a doctorate degree in chemical engineering from the University of California. He provided regulatory guidance and consulting services to corporations and governments for preserving and improving environmental quality, and he also founded several startups in the chemicals industry. He founded a charter homeschool in the Bay Area of California for K-12 learners, while also teaching chemistry in colleges and at the university level. Recently, he has been travelling and enjoying life while spreading his message that you, too, can find your path using online learning, anywhere, any time. Dr Scott has happy and satisfied learners on four continents and most English-speaking countries.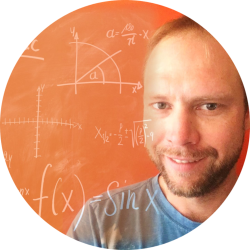 Qualification summary
Connects with and motivates young learners
Instructs FUN technical material and study skills
Speaks in a clear voice and plain English
Respects diversity and cultural differences
Integrates online technology to bring the classroom to your home or anywhere
Shows positive attitude empowering appreciation for lifelong learning and responsibility
Education
PhD Chemical Engineering with Statistical Modeling minor. Full academic and diversity scholarships.
BS Chemical Engineering with Economics minor. High Honors. Awarded Dean's Scholar funding.
Peer Tutoring Services tutor for undergraduate students in chemistry, engineering, and business
For the whole resume/CV for Scott Beaver, Ph.D., please see the document here.
To get in touch with Dr Scott, see the form on this page.
To learn more about Outschool chemistry classes with Dr Scott, including 45+ public reviews, click here.