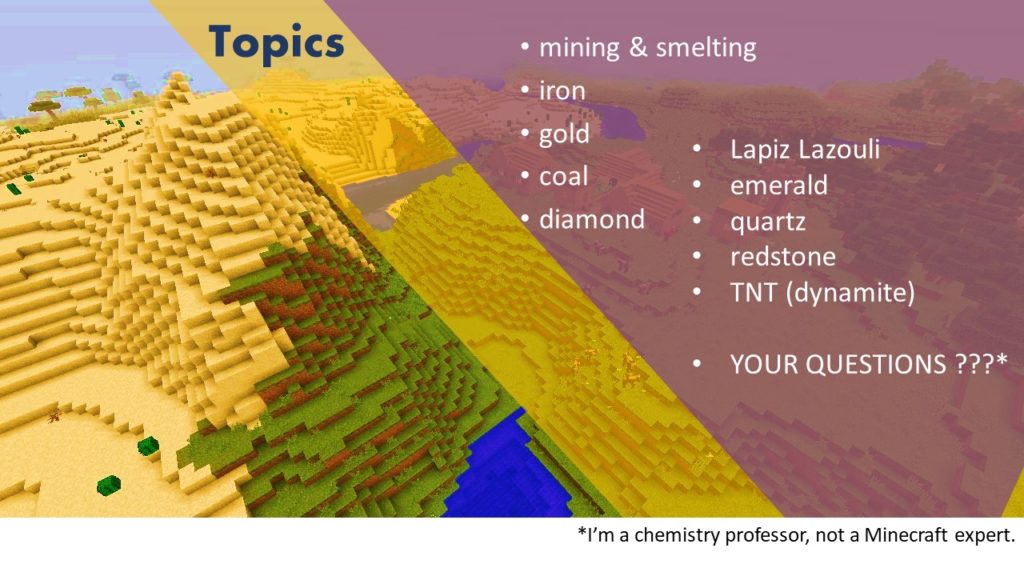 Ores are raw materials that are important both in Minecraft and the real world. Learn about the chemistry of the Minecraft ores from a chemistry professor. We will have a fun discussion about how these materials are used in the real world vs. in Minecraft. No Minecraft experience is necessary, however Minecrafters are highly welcome;) Learners will conduct research between lessons to find several real-world uses of their favorite ores.
Single Course Lifetime Access
Lifetime access for this course is TOTALLY FREE.
Learn About Raw Materials & Goods Production