Minecraft Homeschool Fun-Schooling Class for Gifted Kids 2022-23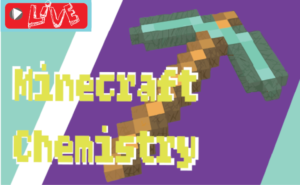 This 2022-23 Live Online Minecraft homeschool fun-schooling class for gifted kids is about metals, minerals, and the transformation of raw materials. Learners can take this small group online class with regular live, weekly online meetings during Summer 2022 (June-Aug), Fall 2022 (Sept-Dec), and Spring 2023 (Jan-May). Scroll down for topics, schedules, and pricing info.
This online science class for gifted kids is a great way for your young, gifted or 2e learner to experience positive social interaction with other gifted kids in a fun, age appropriate, and constructive homeschooling gifted curriculum.
Fall 2022 (Sept-Dec) Schedule
Homeschooling Gifted Curriculum
The next group starts our homeschooling gifted curriculum on September 22, 2022. It's for gifted kids in the 10-11 age bracket (flexible within about half a year or so). It's a full year gifted curriculum for 2022-23, with a follow up online science course for gifted kids offered in the second half of the school year. If you'd like help assessing if this is the right course for your gifted child, please set up a free orientation call with Dr. Scott. He was a gifted child who went on to set up this online science program for gifted kids just like yours!
2022-23 Live Online Minecraft Homeschool Fun-Schooling Class Topics
It's an instructor-led, live course with weekly online meetings with the teacher, covering the below topics. We cover science, chemistry, physics, geology and engineering problems for elementary level gifted kids, using the theme of Minecraft to explore how the real world works.
If your learner wants to take the small group online class, start by clicking the schedule image above to check the dates and times for Summer 2022 (June-Aug) and Fall 2022 (Sept-Dec).
Lesson 1: Elements and Metals
The big idea for the Minecraft homeschool fun-schooling class is learning the science behind the materials found in the game. Many of the blocks in Minecraft are elements that can be found on the periodic table from chemistry. We will learn how elements are the simplest form of matter, and how they can combine to make up the more complex materials found on planet Earth, as well as in the game Minecraft.
In the first lesson, we will examine what metals are, where they come from, and how metal ores are processed by smelting and other technologies. Concepts such as smelting that are used in the game Minecraft are also used in the real world at an industrial scale. We will introduce the concept of scale as it relates to production of goods by hand versus industrially.
The lesson also includes a discussion of how modern industrial practices can be harmful to the environment. We will learn about how gold and gold rushes have transformed both human populations as well as the landscape.
Lesson 2: Minerals
In the second lesson, we will learn about minerals. Minerals are more complex than metals, and there is a much larger variety of minerals found on planet Earth. We will classify minerals based on their chemistry, and also using the Mohs hardness scale. Specifically, we will discuss the astounding differences between coal and diamond, both of which are made out of pure carbon, a chemical element found throughout nature.
The lesson will include a discussion of lapis lazuli, a rare and beautiful gemstone found in very few places on the planet. We will also discuss gemstones in general, especially those containing the element silicon, which will be the focus of the final lesson. We will also discuss polishing versus cutting, or cleaving, of gemstones.
Show and Tell (Ongoing Hands-On Activity)
The learners enrolled in the class will have the opportunity to present any ores, minerals, or gems in a hands-on show and tell session. Dr. Scott has a collection of real world items found in the game and its many mods. The most fun part of the Minecraft homeschool fun-schooling class is getting a chance to show off the materials we collect in class. We will discuss the geology and properties of the items brought to the live, hands-on Show and Tell. It's going to be awesome!
Lesson 3: Silicon
The final lesson will focus on the element silicon. It's perhaps the most important element for the Minecraft homeschool fun-schooling class, because silicon is what computer chips are made of. It wouldn't be possible to have modern communications, the internet, or fun online classes without computer chips made from silicon.
Interestingly, the all-important element silicon comes from… Sand! We will explore how sand is an important ore in the modern world which has a variety of practical uses. We'll discuss how this relates to Silicon Valley, a geographical area in California which has very little silicon. We will also discuss how it would be difficult to keep track of time without silicon. And we'll learn how sand and silicon are very similar, from a scientific perspective, to the gemstones covered in the previous lesson.
Live Course Learning Outcomes
1. Improve vocabulary and reading skills. See the article in Wired magazine about how Minecrafting actually helps kids learn to read.
2. Learn STEM topics, including science, technology, engineering and math concepts. See the article in the School Community Journal.
3. Be prepared to explore further learning opportunities such as the Unofficial Minecraft Lab for Kids and Minecraft Education Edition.
4. Experience positive social interaction in an age appropriate group of gifted and 2e kids, in a homeschooling gifted curriculum designed by an expert with decades of experience helping gifted children, starting with himself.
– Gifted Kids, Elementary School Aged
– Fun-Schoolers
– Unschoolers
– Homeschoolers
– Minecrafters
The simple live online course pricing for 2022-23 is explained in our Pricing Table. Materials included.
We'll be forming groups of gifted kids for Summer 2022 (Ages 6-8, June-Aug) and Fall 2022 (Ages 10-11, Sept-Dec).
Dr. Scott is the course author and teacher. He collected rocks, minerals, and Native American arrowheads as a kid. Later, as an adult and college chemistry professor, he discovered the game Minecraft and its strikingly realistic treatment of ores and minerals. It's been an increasingly popular educational tool in both the academic and homeschool communities.
Dr. Scott created this 2022-23 Minecraft homeschool fun-schooling class in 2017 as a tool to motivate young learners to find an interest in science, and it's grown over the years. It's hard for kids not to have an engaging discussion about the items found in Minecraft, and there's always lots of active learner participation in this live course, especially during the Show and Tell. 
Dr. Scott was diagnosed as a gifted student at age 7, and he understands how difficult it is for younger gifted or 2e students to find age appropriate interaction. He created this homeschooling gifted curriculum for families like yours to fill that gap in an education system that's doesn't generally provide an elementary school aged gifted or 2e curriculum.