Immersive Introduction to Chemistry
Do you want to learn real chemistry from a real fun chemistry professor? Without needing to purchase an expensive textbook?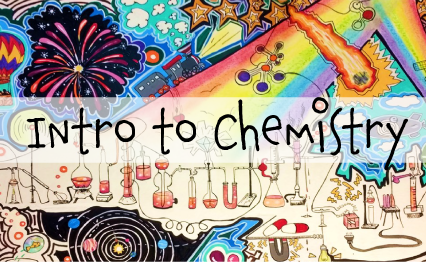 This 12-week class is the first in the 3-course Immersive Chemistry series. I'll show you how to love learning science.
Self Paced Course: Single Learner Lifetime Access, Materials and Certificate Included
Lifetime access for this course with a one-time payment
Prerequisite: You are ready for this course if you have a general idea of what an atom is and can do simple arithmetic (addition, subtraction, multiplication, division).
Description: You'll learn about science by using analogies that relate to concepts you already know well, and I'll show you how to best use the digital materials here to get and keep your brain running at its peak performance level. Most of the math, technical jargon, and complicated chemicals have been removed from the topics so you can truly master the chemistry concepts. We'll cover all those important, traditional chemistry topics that would be found in a textbook, yet the material has been restructured and reorganized to flow logically and actually make sense to those doing chemistry for the first time. If you already know a bit about chemistry, the unique format of this course will provide a fresh perspective for deeper insights as to how the world is connected by science.
There's a written assignment, with solutions, for each lesson so that the ideas sink in. You'll get up to speed with chemistry fast and develop the skills needed to have fun succeeding in future chemistry and science courses.
The big ideas you'll be learning:
Reading the periodic table
Understanding chemical bonding
Writing chemical reactions
Conducting a laboratory experiment
Gaining confidence approaching science
Videos and materials included: 185 videos (25 hours total) plus 36 printable pdf including worksheets, answer keys and class notes. There are several lab demos plus a full experiment you can easily and safely repeat at home.
Topics: Topics are listed in the collapsible righthand sidebar at the top of this page. The topics will be active links to the course materials immediately when you sign up using the buttons to select between Just This Course or Get All the Courses!
Suggested schedule: 1.5 to 3 hours per week over 12 weeks