Writing Science Lab Reports: Live Learning
Dates and Times for Live Classes:
Check back for a new, live experiment with science writing… every month! Scroll down for schedules.
October: Make Sodium Carbonate (Washing Soda)
November: Filtration with Activated Carbon
December: Build a Battery (From a Potato!)
Writing Science Lab Reports Live Class
Sodium Carbonate (Washing soda) Experiment
October 20 and 27, 2021
Wednesdays 2-2:50 PM PST / 5-5:50 PM EST Schedule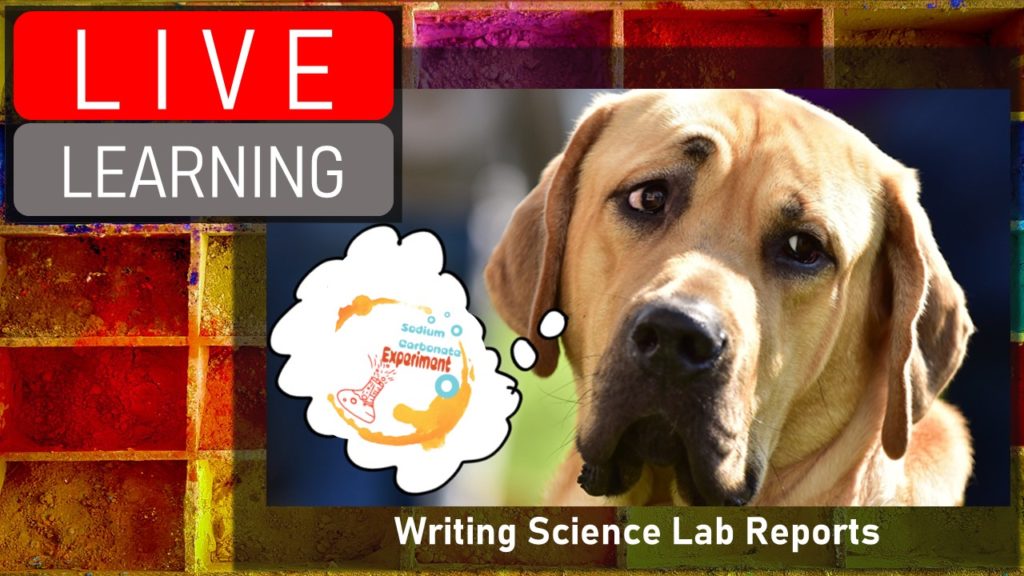 Meets the last 2 Wednesdays of October, 2021.
week
Wednesdays 2-2:50 PM PST / 5-5:50 PM EST
1
October 20
Before the Experiment: Materials & Procedure
Bring to class: blank paper and pen (not pencil)
We Do The Experiment As a Group
We will do the experiment together.
2
October 27
After the Experiment: Results and Discussion
Bring to class: Your report from the previous weeks and (optionally) your experiment: We will share our results and discuss the science.

Unlimited Access $1 Trial: Live Learning + Video Courses
MEMBER PRICING
One Dollar – One Week – $1 Trial Membership
Get "free" and unlimited access to all the courses, including all live, group classes (and all pre-recorded video courses, too) for one low flat rate. Just $1 for the first week, thereafter $34.99 monthly. Cancel any time. Share with your entire family.
Prerequisite: You are ready for this course if you can write in paragraphs.
Description: We design an experiment, do the experiment, and write a report about the experiment. This class is offered every month or so, and we change the experiment each time. This time, we do the titration experiment.

You also get Dr Scott's 23 simple steps for making a good lab report every time, guaranteed. In both video course and written formats.
The big ideas you'll be learning:
Writing a solid, readable lab report that tells a story
Making a template for future lab reports to save time
Thinking like a scientist before, during, and after the experiment
Organizing data
Making measurements that are scientifically precise